---
Product Updates
These Features were Recently Enhanced in TeachPoint
We value feedback from our customers and strive to enhance our solutions to better meet your needs. We've added quite a few feature enhancements this spring to both the Educator Evaluation and PD Tracking solutions. We've highlighted these updates below and encourage you to read the full blog post for complete details.
PD Tracking Solution
Expanded "Evaluator Approval" options
Add unique titles for each event in a multi-session PD event
Sort by "School" in the Manage Events tab
New "Custom" date range option available on each tab
PD Report updates
Add License Number in License Tracking and sort licenses
Educator Evaluation Solution
Multiple enhancements in Account Preferences to expand customization options
Evaluation Rating Scale extended to accommodate 10 ratings
More easily share forms with "non-locking signatures"
New Ed-Fi integration option to support automated staff record updates
For help with using these updated features, please contact our Client Success Team at support@goteachpoint.com.
Not yet using both our Educator Evaluation Solution and the integrated PD Tracking Solution? Learn more by contacting us at info@goteachpoint.com or 866-202-9455. 
---
Customer Showcase
Archbishop Hoban High School
Archbishop Hoban High School is a private Catholic high school in Akron, Ohio, serving over 800 students. The school currently employs 60 teachers, counselors, and administrators. In 2017, in an effort to streamline the process of tracking professional development hours for licensed staff, the school sought to implement an online professional development tracking system.
Online PD Tracking is Saving Educators Valuable Time
Educators at the school are using the TeachPoint PD Tracking Solution to track PD hours associated with school-hosted PD events, faculty meetings, professional learning communities, and PD activities completed outside of the school. Tom Hottinger, Technology Integration Specialist, shared that with the TeachPoint Professional Development Tracking Solution, teachers no longer have to set up an appointment with a dedicated staff member to determine if they have enough hours for licensure renewal. The Local Professional Development Committee chairperson, while still in charge of licensure renewal for the school's faculty and staff, no longer has to manually keep track of hours for each teacher.
"One of our goals was to put the teachers back in charge of their licensure renewal, and the TeachPoint PD Tracking Solution has certainly helped us achieve that," shared Tom Hottinger, Technology Integration Specialist. 
If you're interested in adding PD Tracking to your existing TeachPoint Evaluation Solution for the 2019-20 school year, please contact us at info@goteachpoint.com or 866-202-9455 to learn more! 
---
Customer Showcase
Worcester Public Schools
Dr. Mary Meade-Montaque, Director for Instruction and School Leadership at Worcester Public Schools in Massachusetts, recently shared how her district is using the TeachPoint Educator Evaluation and PD Tracking Solutions to foster ongoing communication between evaluators and teachers and to streamline data collection.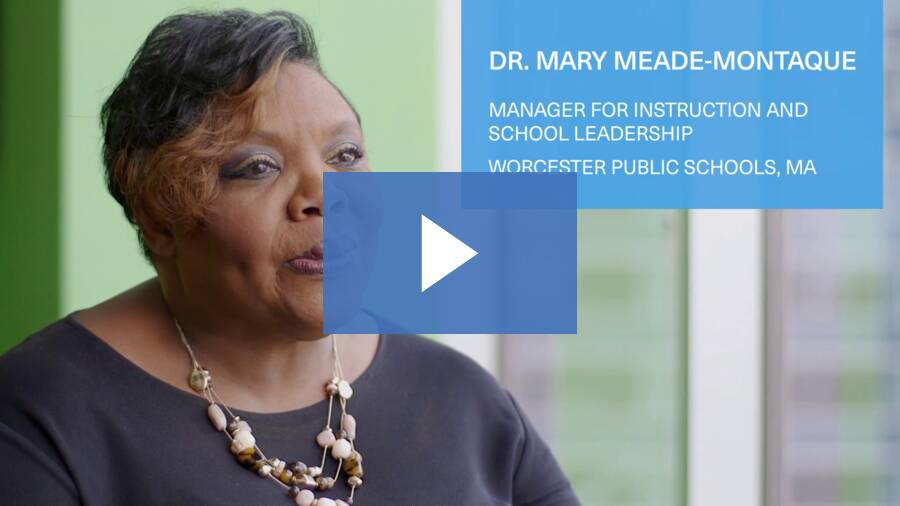 ---
Welcome New Customers
These Schools and Districts Have Recently Joined the TeachPoint Family
Baker Charter Schools, OR
Baker School District 5J, OR
Bristol Virginia Public Schools, VA
Chief Leschi Schools, WA
District of Columbia
Doddridge County Schools, WV
Erlanger-Elsmere School District, KY
Fairfield College Preparatory School, CT
Hudson School District SAU 81, NH
Jesse Owens Community Academy, IL
Lenox Public Schools, MA
Montpelier Roxbury Public Schools, VT
North Santiam School District, OR
Norwich University, VT
Pattonville School District, MO
Powhatan County Public Schools, VA
San Mateo-Foster City School District, CA
Tullahoma City Schools, TN
Warren County Public Schools, KY
Westtown School, PA
---
Integrate Online PD Courses with TeachPoint
SafeSchools Training and Exceptional Child
Did you know that Vector Solutions, the company behind TeachPoint, also offers online courses that can be integrated into the TeachPoint Professional Development Tracking solution? You can easily manage all of your PD in one place, while providing your educators with more personalized, on-demand PD options!
Access hundreds of 100% school-focused  courses by leading experts covering essential school safety topics.
View Our Course Categories
Expert-authored, evidence-based courses on a range of special education-related topics help prepare all educators to meet the needs of students with exceptionalities. Learn More about Exceptional Child
If you're interested in learning more about either of these online PD options, please contact us at info@goteachpoint.com. 

---